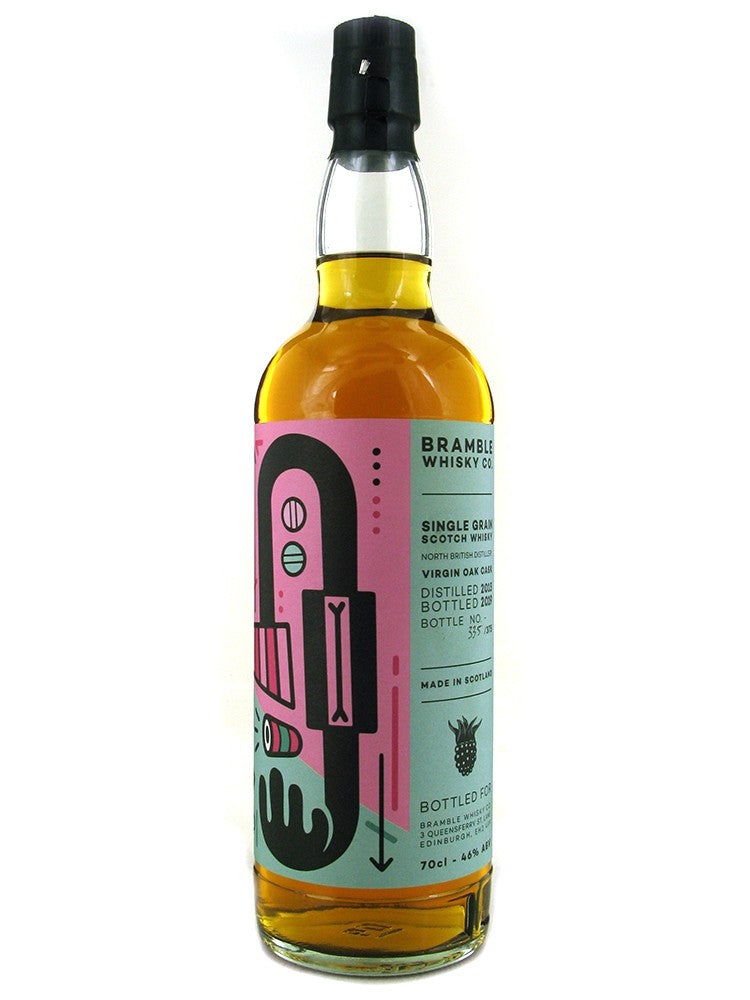 Bramble Whisky Co #2 Single Cask North British
Regular price £50.00 Sale
Non-traditional in every sense, the second BWC bottling has arrived!
Distilled in 2015 at North British distillery in Edinburgh, then matured for 4.5 years in a virgin oak cask, before being bottled at 46% abv in a limited run of 375 bottles.
Surprisingly full on the palate for a young grain whisky (courtesy of the virgin oak) it's about as close as you can get to a Scotch-Bourbon hybrid flavourwise. It makes for great sipping and stands up very well in cocktails. It especially makes a banging Old Fashioned.
Single cask whiskies are, by nature, finite and unrepeatable. When it's gone, it's gone forever.
Label design by the talented Katie Guthrie