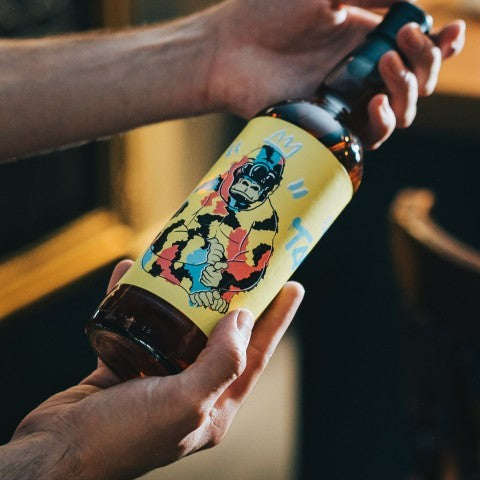 Bramble Whisky Co #5 Single Cask Tamdhu
Regular price £74.50 Sale
Unconventional, in more ways than one.
Aside from the eye-catching design, it's pretty rare to find a Tamdhu from an independent bottler. Add to that, the 8 years spent in an ex-Oloroso sherry hogshead, and you've got one remarkable whisky.
- Distilled 2014
- Bottled 2022
- Full term sherry-matured
- 51% ABV
- Only 340 bottles in existence!
The Artwork
Designed to stand out, our awesome label was created by Jamie Jones, an old industry pal.
Instagram: @just.jamie.jones